Jodi of Jensen Motley Crew Designs has created a brand new kit releasing today called Jordan. It's absolutely perfect for scrapping pics of little baby boys and girls, both newborns and toddlers alike! The calming blues and greens with the contrasting warmer shades make it a great kit to scrap with.
Here's a look at her kit and cardstock/gingham papers:
(both previews linked to the store)
Cute right? Here's a look at what her CT created:
1. By Stephanie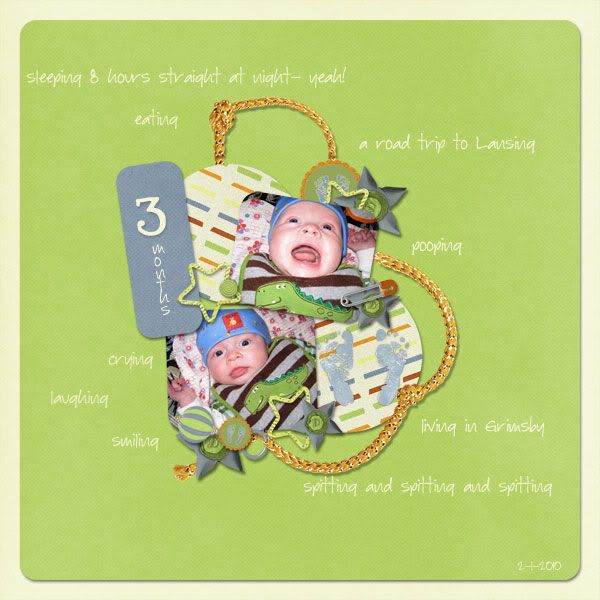 2. By Katherine:
3. And by me:
Last but not the least my freebie that you'll find on my blog:
(click the preview to head over to my blog)
Hope you like what I've created! But before you go, if you like Jensen Motley Crew Designs' kits, then you are in luck, she's having a CT call! Here's her flyer.
(click for a larger pic)
Thanks for reading!