Wow it is February already!
I hope you month is filled with people you love and lots of family fun!
Here is my February Bits-N-Pieces called Everything Grows with Love...
I love Elephants so I used them this month!
The best things in life are grown with love. A wonderful and extraordinary gift we cherish forever. I hope through these fun colors and unique elements and accents, you cna incorporate love, growth, and fun of all kinds into you scrapping!
These are $1.00 each until February 8th
Here are a few layouts that were done using these items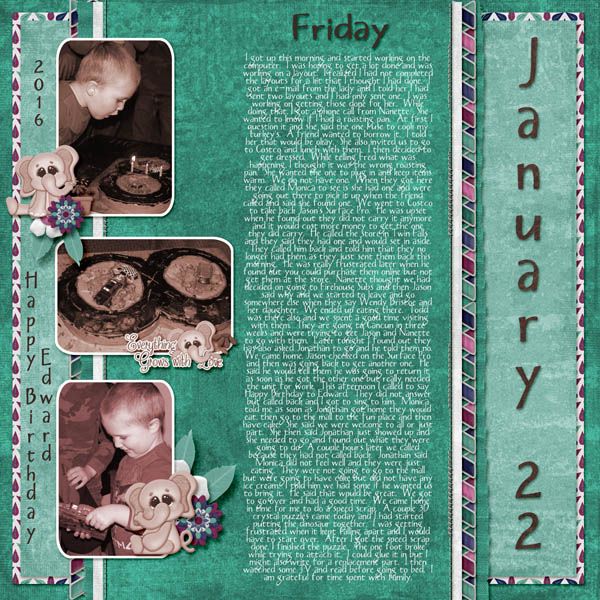 As you can see you can scrap just about anything with these items not just Love!